In today's digital age, if you have no online platforms for your businesses or individuals. Then you have nothing to do in your life. Because at present time, online platforms are a must for you for doing anything. With the help of Raj Tech Blog, you can make your online platforms very easily. If you are looking to start a blog, create a vlog, or improve your SEO. And Raj Tech has all covered. In this article, we will take a closer look at the services Raj Tech Blog offers. And how they can help you maximize your online platforms.
"Elevating Your Online Platforms with Raj Tech Blog"
Blogging with Raj Tech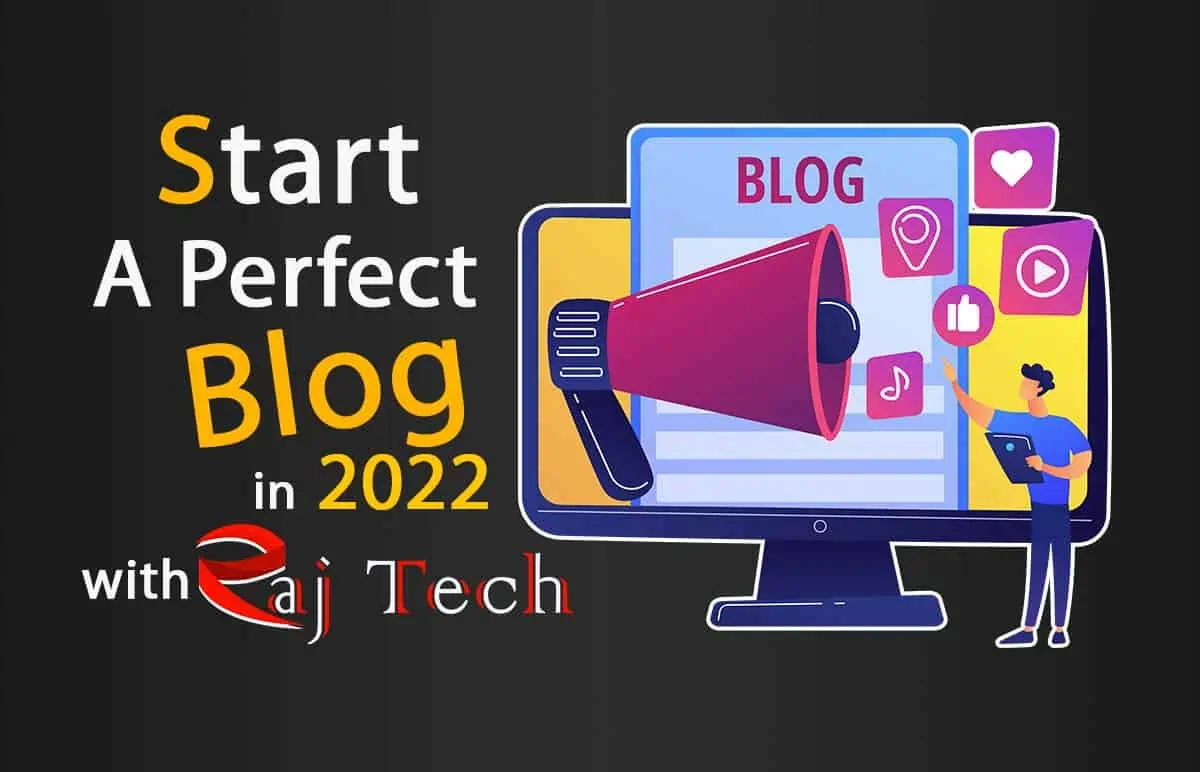 Blogging is a great way to share your experiences, ideas, and thoughts with the world. Whether you are an individual, a business, or a content creator, blogging can help you build your online platforms. And you can reach a wider audience. With the help of Raj Tech, you can start your own blog, and much more. You also get the support that you need to make it a success. From choosing a blogging platform to writing your first post, Raj Tech has you covered.
"Start Your First Blogging Journey with Raj Tech Blog"
Vlogging
Vlogging is quickly becoming one of the most popular forms of content creation, and it's easy to see why. With vlogging, you can bring your audience along on your journey. And give them a behind-the-scenes look at your life or business. You are a beginner or an experienced vlogger. Raj Tech can help you take your vlogging to the next level. From choosing the right equipment to editing your videos. Raj Tech Blog has the tips and tricks you need to create engaging vlogs.
"Make Your Career With Vlogging With The Complete Guidance Of Raj Tech Blog"
SEO (Search Engine Optimization)
SEO means search engine optimization. It is the process of optimizing your website or blog to rank higher in search engine results. With the help of Raj Tech, you can learn the latest SEO. Tips and tricks to help you get more traffic and reach a wider audience. You are starting out or looking to improve the existing SEO of your website. Raj Tech has the information and resources you need to succeed.
"Increase Your Online Audience with SEO Tips in the Raj Tech Blog"
Tips & Tricks
Raj Tech is full of tips and tricks to help you make the most of your online platforms. To improve your writing skills, create more engaging content, or learn about the latest technology trends. Raj Tech has all the information that you need. With a focus on practical and actionable advice. Raj Tech is your one-stop source for all things online.
"Get The Latest Tips & Tricks in Raj Tech and One Step Ahead From Your Opponents"
CMS (Content Management System)
A content management system is a software application. That allows you to create, manage, and publish content on your site. With the help of Raj Tech, you can learn about the best CMS options available. And get tips and tricks to help you get the most out of your CMS. You are looking for a simple and easy-to-use CMS or a more powerful platform.
"Know about Content Management System (CMS) in the Raj Tech"